"I like to be in control of my actions…"
Rob Strong is a total stud. He's been making fans cum massive loads for nearly two years now. In fact, his two-year anniversary is on Mar. 7th! Hint to fans who want to spoil this beautiful man…
Rob is one of the most remarkable and sexiest models on gay cams. He has the chest of a god and a beautiful 8-inch dick. But the connection he makes with fans is where the real chemistry lies. And he connects so well…
In an exclusive interview, Rob opened up on his upcoming camming anniversary, his passion for bodybuilding, and how horny Latino men like him usually get. He's someone who needs to "unload" a lot. Clearly, camming was a great move for that!
Check out the full interview with Rob below and be sure to tell him "hey" in his room on Randy Blue Live!
Why did you decide to be a webcam model?
I am a guy who has a really healthy lifestyle. I like to interact with people and have good friends who help me grow as a person. Being observed by all my friends on the page really makes me feel more accompanied than ever! Thank you all for being part of my life!
Your two-year anniversary with us is approaching. Any special plans?
I can't believe how fast two years of being here have gone by. When you really enjoy what you do, time flies by! I would like to share that special day with all my friends on the platform. Thanks to them, I am where I am and I hope to go further!
What is the best anniversary gift that a client can give you?
I really believe that the most special gift you can give me is your company. The mere fact of being here with me and sharing a good time is what makes me happy!
What do clients usually notice about you first?
It's a difficult question when it comes to describing oneself. I think the first thing they notice is that I do things because I really like them and I enjoy them. As a good Latino boy, charisma and joy are part of my essence. I have a good lifestyle and I think that also attracts attention!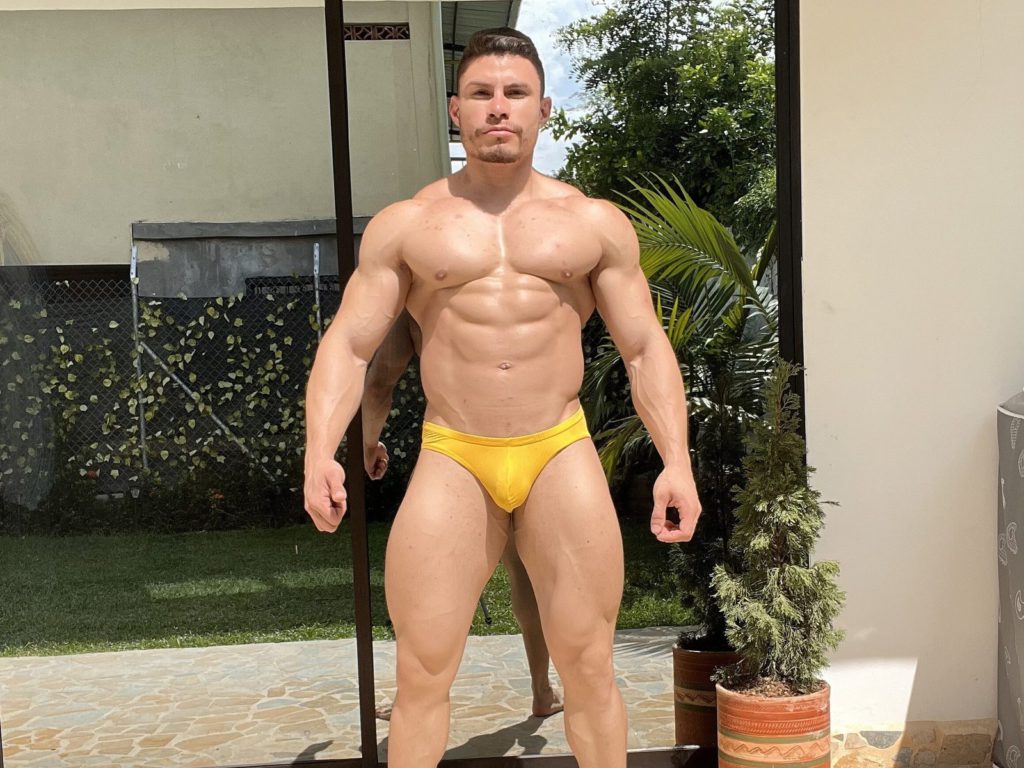 "I am a man who knows exactly where to go."
What do you like the most about being a cam model?
Meeting and sharing day by day with people from all over the world. Each person is so different, but at the same time, we all share the same feeling and it is love. Love for what we do, love for those who surround us, and love for what we have!
Any shows planned for St. Patrick's Day?
I know it's a special date so I hope to create a good show where we can share together and enjoy every second in the room.
Is there a St. Patrick's Day fetish you would like to try?
I really enjoy every fetish that exists. I'm very fanciful and fetishist so I think I'm open to hearing proposals!
Which green character would you bang?
I am a lover of Marvel characters so I think that HULK would be a great character. He is strong and a strategist. I like challenges.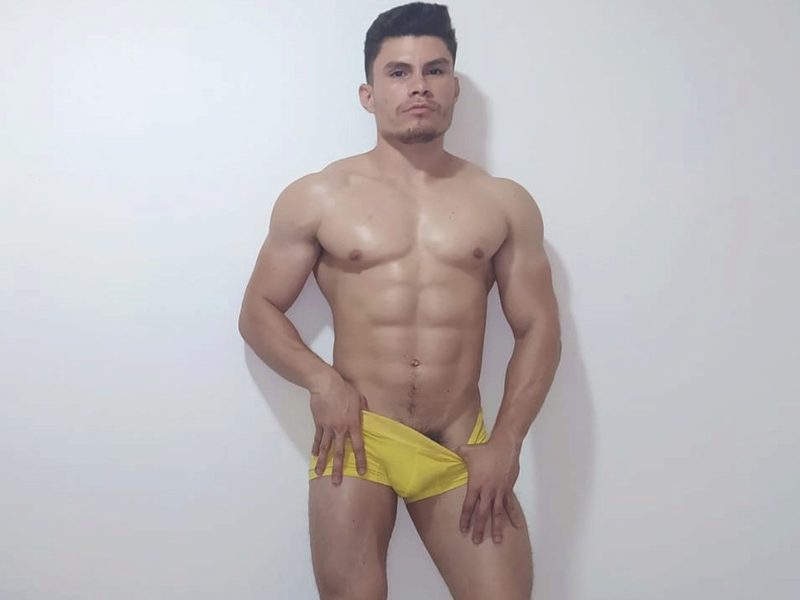 "A healthy mind in a healthy body."
If I wasn't recording, I would be a ____
My dream has always been to be a great athlete. I like all sports in general, but especially bodybuilding. It would be a great dream if I wasn't in the webcam world to be a great bodybuilder!
Where do you expect to be in five years?
I have big projects in my life so I hope to achieve many of them in five years- buy my own house, travel a bit, and have some healthy eating or healthy lifestyle businesses. The good thing about dreaming is that it's free and he fights harder until he gets it.
Craziest place you've had sex?
[laughs] I think on the seashore at dawn. Living that adrenaline of being able to be seen, but at the same time, enjoying it so much I don't think I would change it for anything. I hope to do many more crazy things!
How often do you cum when you're not in front of the camera?
As a good Latino man, I am very horny. There are days I can cum three times a day when I am not on camera and there are days that are one or two times. But there is not a day that I don't cum!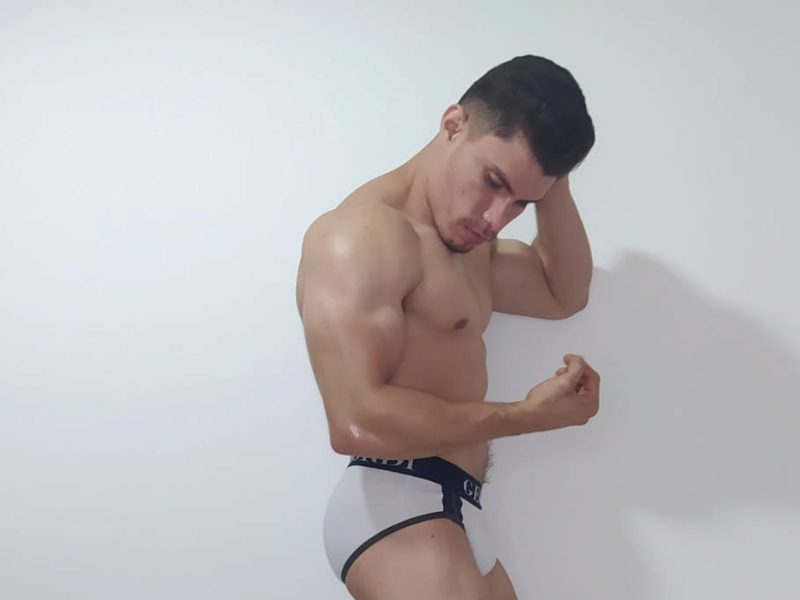 "It excites me to know that you are watching me."
Top or bottom?
I don't understand why to limit yourself to enjoying one thing or the other when it can be both? Pleasure lies in variety so the invitation is to enjoy a bit of everything!
Favorite place for your guy to cum?
Each place in the body is a different experience and sensation. But when they do it somewhere, staring into my eyes and living that connection…I call that MAGIC!
Favorite sexual position?
Sometimes I like to be in control and sometimes I like to be dominated. Among so many positions that exist, I am going to choose two: I like to dominate in doggy style and be dominated in missionary!
Favorite hobbies?
My biggest hobby is playing sports; it makes me happy, The sweat and the racing heart are sensations that have no description.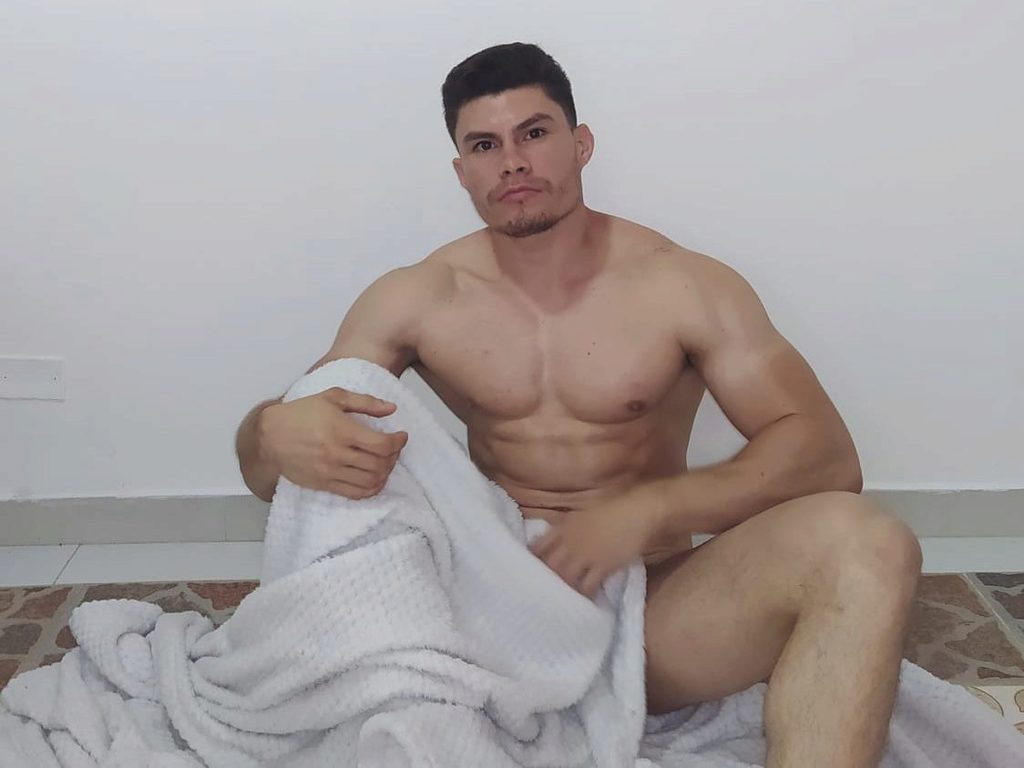 "I generate sensations in you that take you to magical places."
What unusual ability do you have?
Sometimes I'm a little embarrassed to accept it, but I think my unusual ability is that sometimes I have huge cum discharges. Even when I cum several times a day, my balls look like a factory!
What is your favorite length of the show?
I like when they really take the time to get to know me, when they open up to me and allow me to get to know them too. Even when they think they have very dark tastes and know that they are similar to mine, that's when a really great start begins. Friendship!
What's the weirdest thing a client has ever asked you to do?
The strangest thing- although I liked it and enjoyed it a lot- is that he tied my balls so tightly that I felt they were going to explode. It was a mixture of pain and pleasure that I would probably do again!
Favorite spring activity?
Although my rude appearance does not seem so, I am a very familiar man. I like to share special dates with my family and friends. They make my life really great!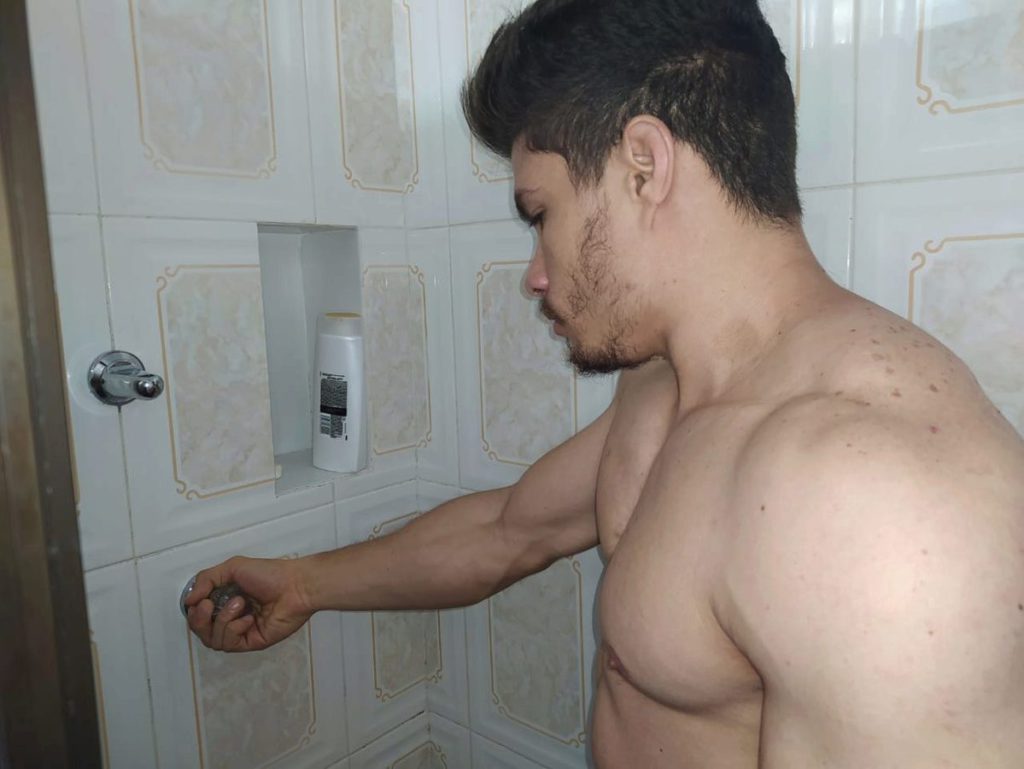 "If you like a good conversation in a sexy body, don't hesitate to talk to me!"
What customer trait excites you the most?
I like it when they really know what they want and what they want it for. Security is my favorite quality so if you have it, you have many points earned with me!
What does sexy mean to you?
Sexy is confidence. Feeling sure of who you are and what you have is what you project and makes you unique and special!
How did you get so good at the art of seduction?
Trusting myself a lot. Like all human beings, we have insecurities with our bodies or with what we are as people. But when we understand that being imperfect is the greatest quality we have, that's when we live happily and securely in what we do!
Best country to visit?
I really like the sea so an island with excellent company would be the perfect plan!
Anything else you want to mention?
Take the time to get to know me! I really enjoy what I do and that's what I project. Everyone is welcome to Rob Strong's!