"I'm always excited to try new things."
Salvatore D got his start in camming in 2009. Nearly 14 years later, he's one of the most requested and successful cam models on Randy Blue Live. At 36, Salvatore has so much to be proud of- his fame, his good looks, his beautiful dick, and his fans who always make him feel special on gay cams.
After all this time, we thought we knew everything about this man. Turns out, there is a lot we recently discovered…and still more to discover. In an exclusive interview, Salvatore opened up on a lot- his camming history, how the business has changed, his connections with users, and a ton of other fun facts. Be sure to check out this stud on Randy Blue Live!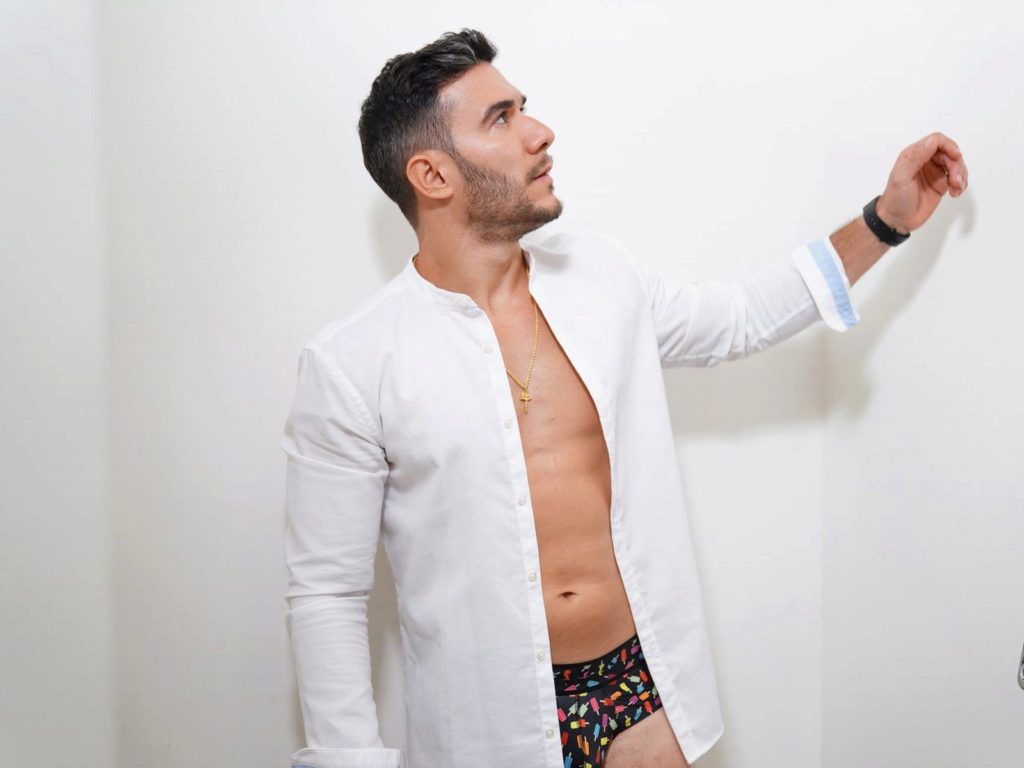 "Lubed up and ready for more!"
You've been camming with us for about 14 years. Did you think you would stay this long?
No, I never thought I was going to last 14 years in the industry. It's been a surprise and an experience.
What made you want to stay this long?
My quality of life as it changed with the help of modeling.
How has the world of camming changed since you started in 2009?
(Laughs) It has been a total transformation for us! I started in a studio. Imagine, starting then with cameras- a total transformation in technology. There was no HD. Everything was very basic- we were just beginning.
How do you think the pandemic has changed the industry?
It's been a plus because people, in the midst of loneliness, understood that approaching an industry like ours could enhance human relationships, avoid illnesses, and enjoy more. From our work, you can make very good personal relationships.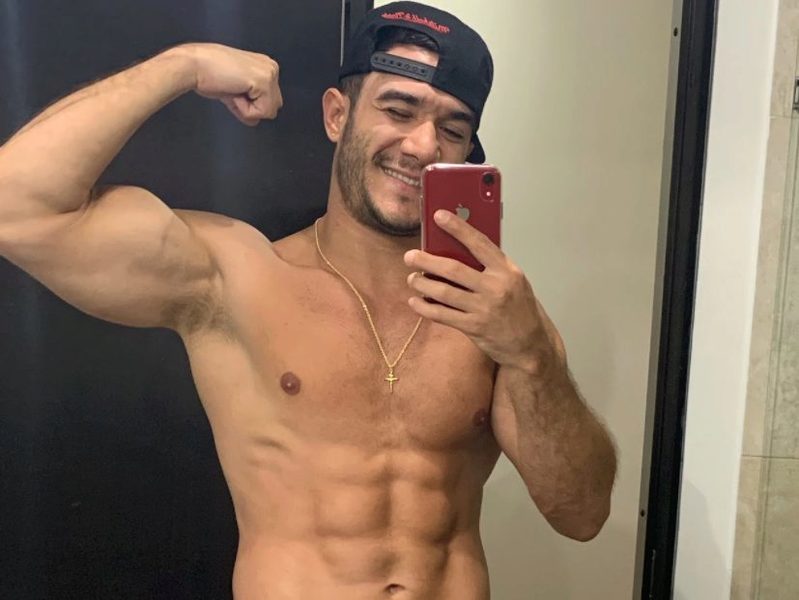 "I love oral sex and having my dick pump."
Is there anything you have "not" done in front of the camera?
So far, I have explored everything I wanted. That is one thing about camming that I really like- that you set your limits and evolve as time goes by. I have done everything I want and I am going to continue working.
What do users usually notice about you first?
A lot of spontaneity. It has worked very well for me in everything.
How would you compare yourself from the time you started as a model to where you are now?
An impressive growth. Every day, I'm learning a lot, meeting people, and strengthening myself a lot. Webcam modeling has helped me grow as a person.
What do you like the most about being a cam model?
The freedom I can have in my life. The power to choose everything- financially, humanly…being me in essence.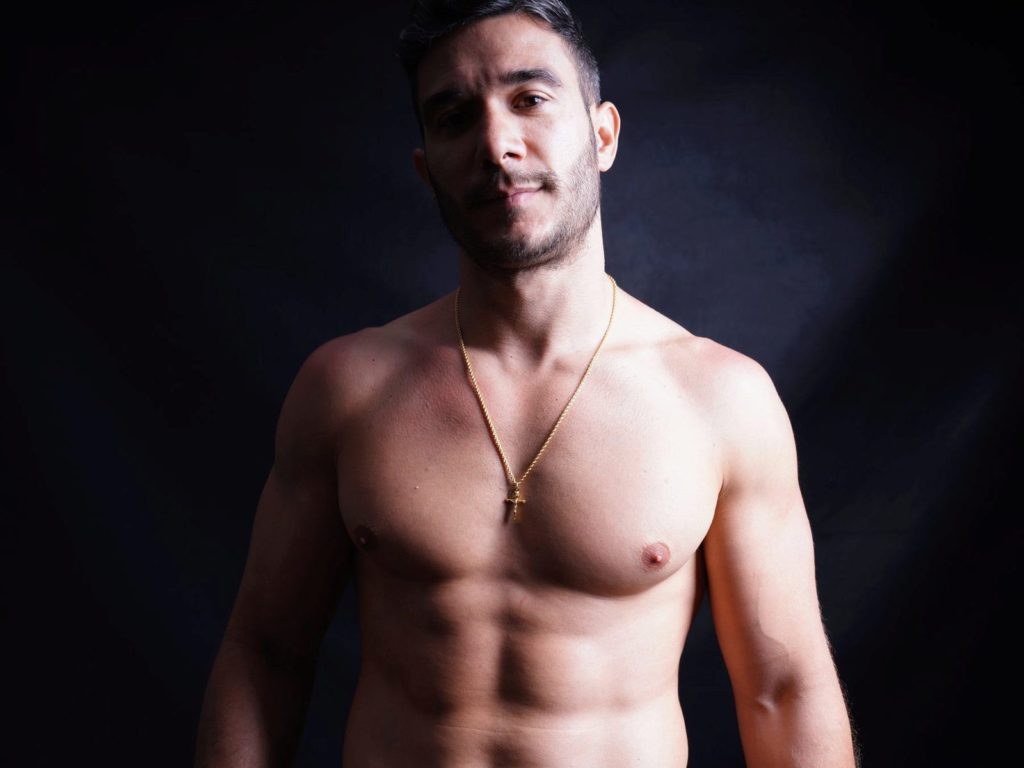 "I love hot, sexy underwear."
If you weren't camming, what would you be doing?
Possibly a real estate seller. I was very focused on that.
What is the best way to make you laugh?
By giving me a lot of money (laughs).
How often do you cum when you are not on camera?
Mmmm, daily. Or, I wait a day. Or, every other day.
Top or bottom?
Hmm…bottom.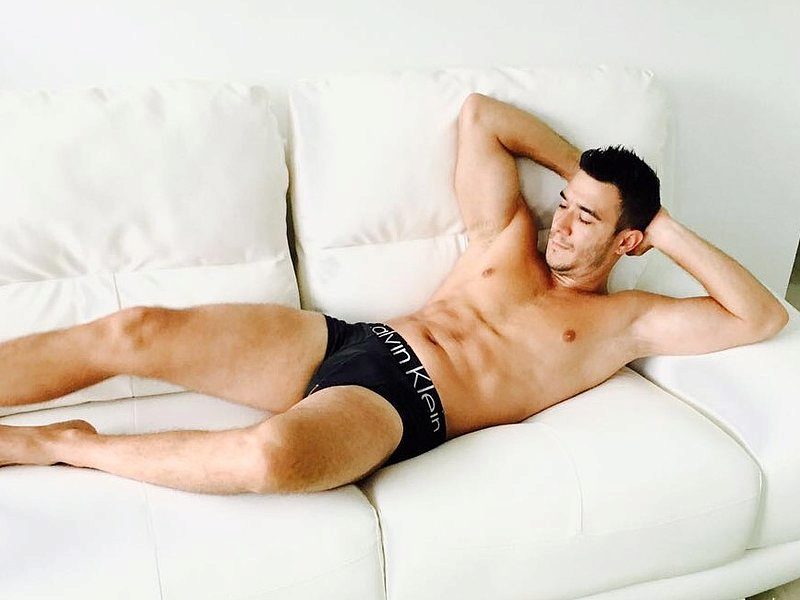 "I honestly can't stop touching…it always feels so good."
What advice would you give to men in their 30s who are trying to stay in shape?
That they have a lot of self-esteem, that they love each other a lot, and that they look in the mirror and fall in love with themselves.
Favorite toy?
Hmm, I don't know… a good butt, plastic ones, good dildoes…one of the classics (laughs).
Favorite fetishes?
Ohh…since I was young, I had always been very curious about butts. Mmm, delicious!
Favorite hobbies?
I love eco-walks. I like to walk a lot with my dog. I like video games. I like making love- that's a good hobby.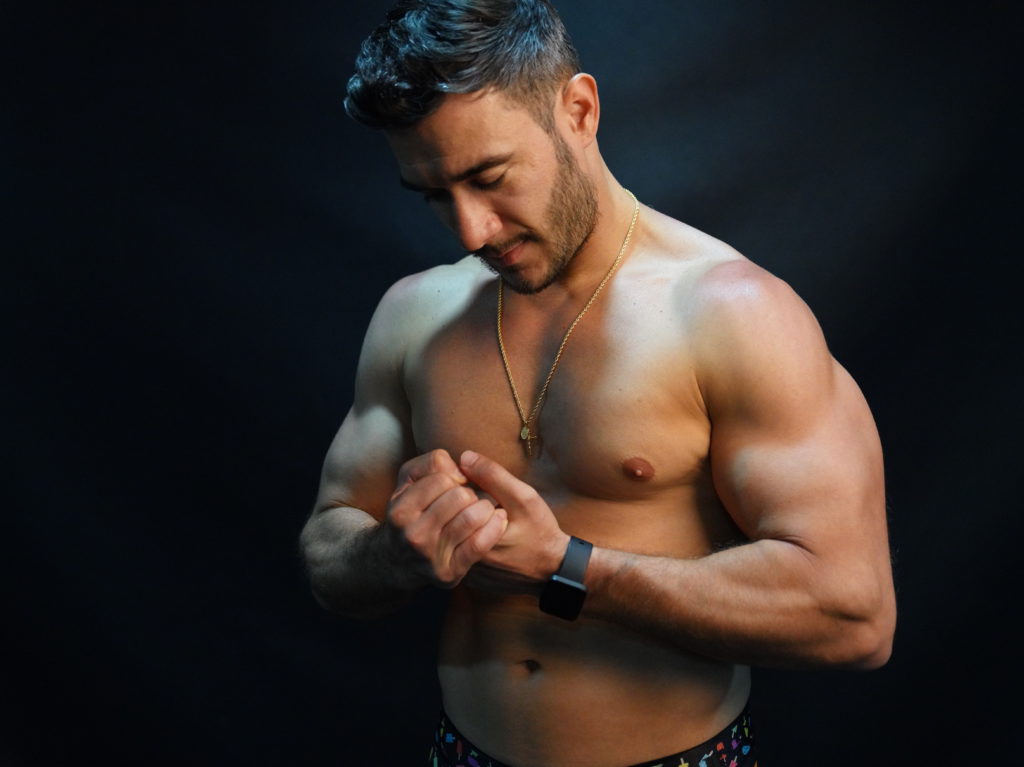 "I need some help, guys. We can make it."
What's the weirdest thing a user has asked you to do?
To play with fire, to use alcohol, to put matches between my toes and light them. Also, that I masturbate while I blow my nose.
What is your favorite length of show?
I have always wanted to transmit 7 or 8 hours a day, but I feel uncomfortable when it's 8 continuous hours. So I always do it like this: three hours in the morning, stop and have breakfast, do another two, go for a walk, exercise for a while, then in the afternoon, if I can connect another two or three hours, I do. So I like to reach my daily goal.
When was the first time you felt successful?
It was when I told my dad and my mom that I was leaving the house. I became independent when I went to live alone. That was the first time I felt successful.
What was it like when you first started camming?
I enjoyed it a lot because it was a job that I always said should exist. I always imagined it and I always said that something like this should exist.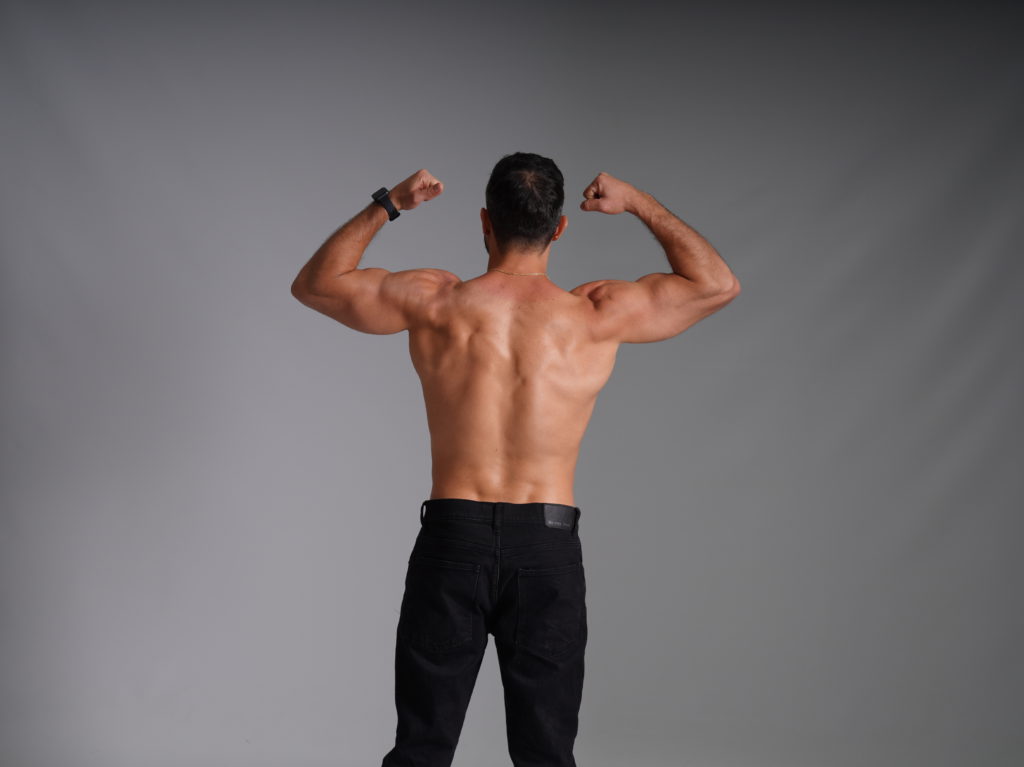 "I'm always excited to try new things."
What would you like to do on cam that you haven't tried yet?
I would like to find a duo, with which I feel comfortable, and be able to explode.
What is the best way for a user to break the ice with you?
I know a lot about soccer. I'm passionate about the subject.
Which country has the wildest users?
United States- always USA.
What outfit gets the most responses when you wear it on cam?
When I'm totally naked (laughs). They like that a lot.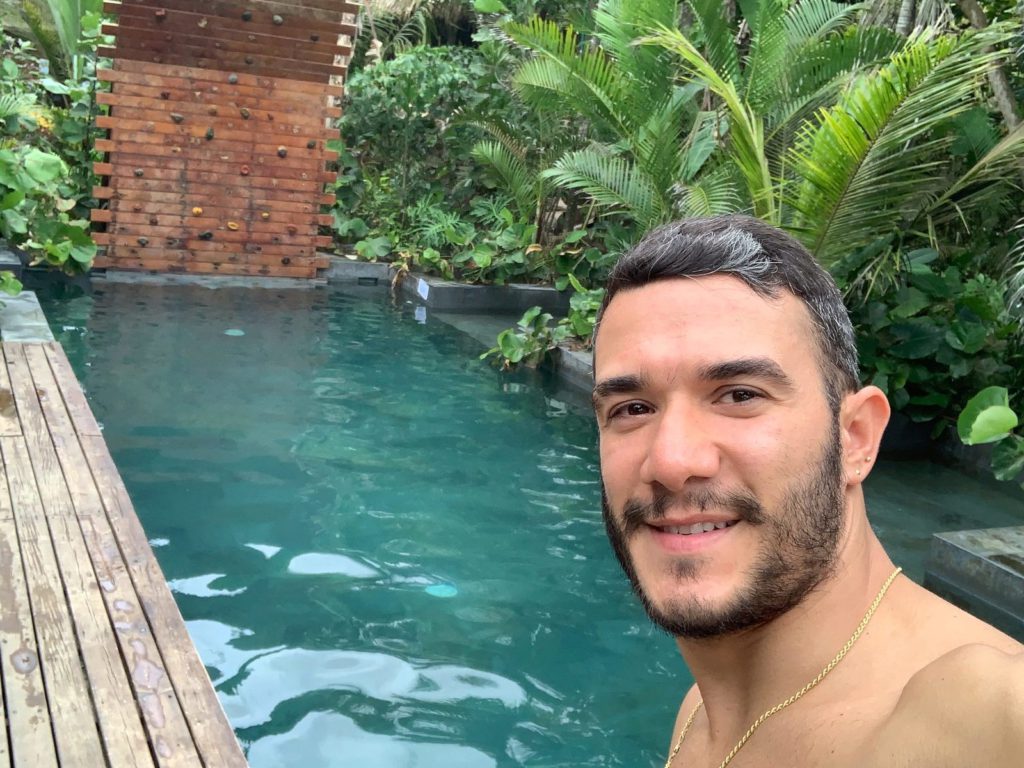 "You can't knock it until you try it."
What is the next thing you want to add to your room?
I have always thought about a fishbowl.
Why haven't you added one yet?
It's a great responsibility. You have to be cleaning, removing, being very neat, and responsible for food. They are practically other children.
What have you discovered about yourself since you became a superstar on cam?
I have a lot of patience (laughs) and I am a patient man. I will never stop discovering myself. Each person who enters your life can change your course. They can change your mind. It is a total learning experience every day. Anyone who arrives has the key that day, and at that moment, opens and discovers everything.
What is the first thing that comes to mind when you start camming?
That my reproductive organ is very connected to me today (laughs).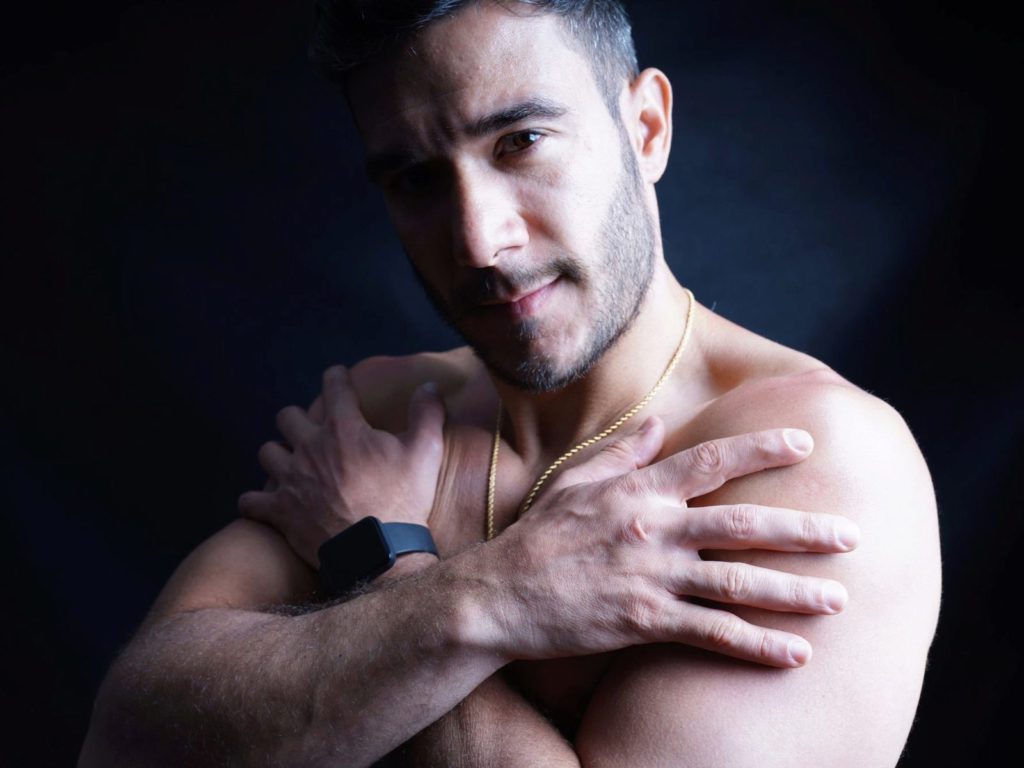 "One of my fantasies is to have someone special take care of me."
Who are your other favorite cam models?
From the beginning, I have always admired one person. I call him "the dad of Flirt4Free"- and he is Stefano.
What were you like before camming?
I was a bit of a rocker. I really liked to party, go out every weekend to get a drink with friends, have a few beers, listen to rock and roll, and get lost at night. Honestly, it was a bit messy. Webcam modeling has helped me organize my life and have discipline.
What kind of upcoming shows do you have planned?
Continue strengthening my body and continue offering it in the best way. Also, exploring and getting to know myself. Also, to be able to reach better orgasms, transmit better, give more of myself in my presentations, and have more connections with my audience.
What are you most proud of?
The discipline I have been able to achieve, thanks to my work as a model.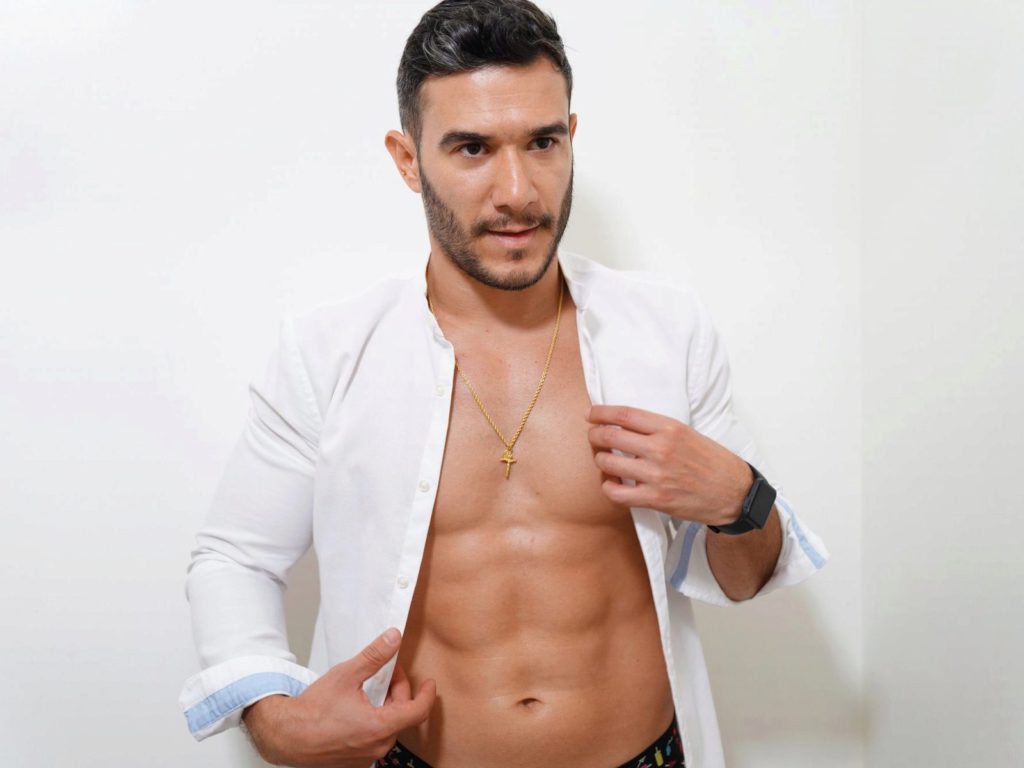 "My toy…we can always make it big and pump."
What is a feature about yourself that you would like users to notice the most?
I would like them to see that I am humble.
What physical trait do you find most attractive in other people?
Boobs for girls, butts for boys, and legs for both genders!
How do you stay positive when times get tough?
I rejoice a lot in soccer. For example, with this experience of this last World Cup, I have always followed the Argentine team, which showed me that to insist, persist, and say that it is possible was a life lesson.
What are your tips for those who want to be as beautiful as you?
I do not consider myself beautiful, but hey- someone who wants to convey a good image or wants to convey something positive, I think they should always be authentic and be themselves.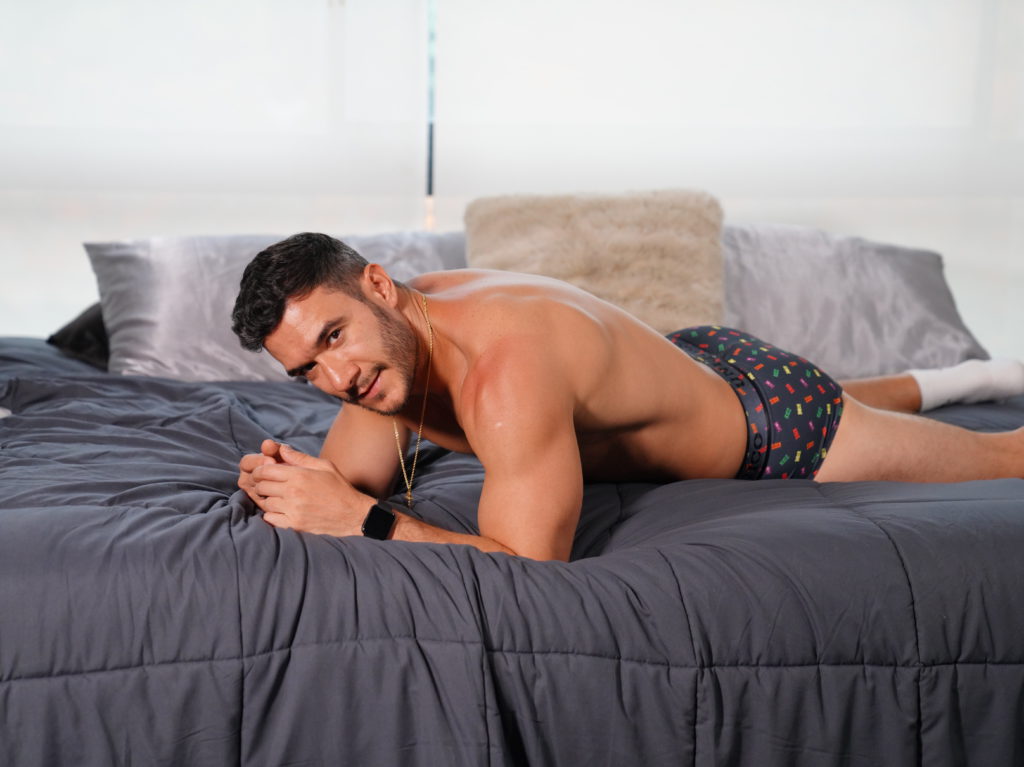 "Make real all our fantasies."
Craziest place you've had sex?
In an airport.
What is your latest sexual fantasy?
The last one was with a very pretty girl and she had a delicious ass. The fantasy was to eat that ass and I did it. It was delicious!
Have you always been a sexual person?
I have always, ALWAYS been a sexual person.
Have you ever gone nude at the beach?
Yes (laughs). In the Tayrona. That was very cool.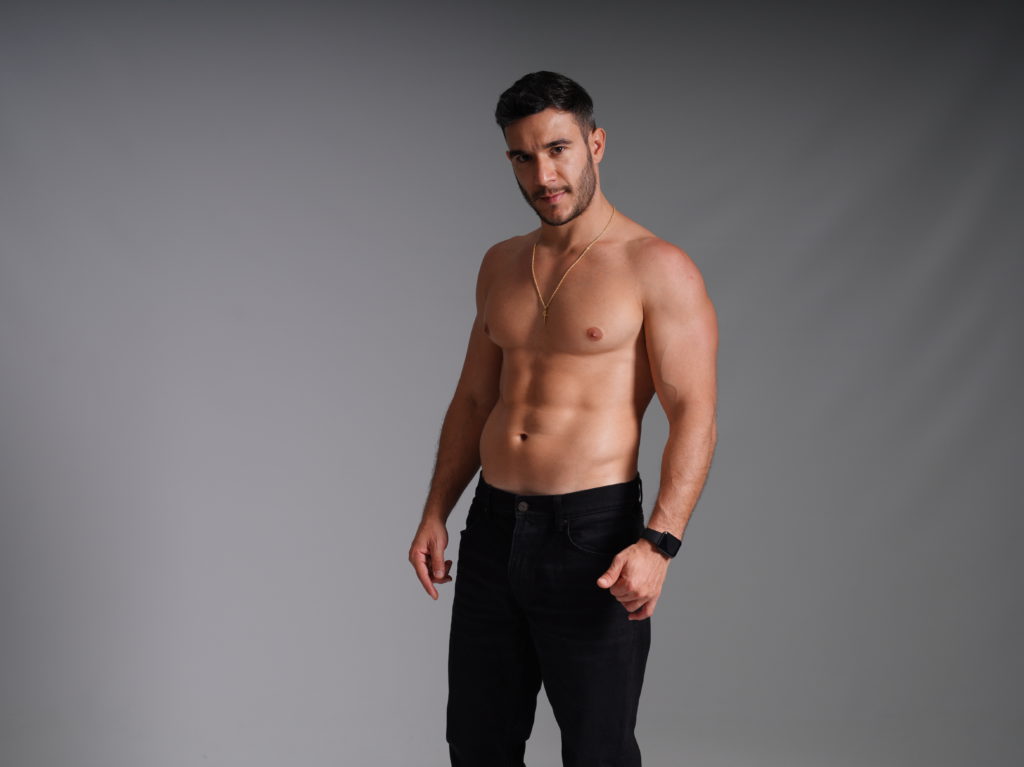 "Anywhere you could see, I was covered in cum."
What is the highest number of orgasms you have had in one session?
Five.
What is your sexiest feature?
I really like that I'm virile. I don't need to wait long to have an erection. I am ready.
Have you ever tasted your own cum?
Yeah. What's more, it wasn't long ago. It's a different flavor. I haven't gotten the taste for it (laughs).
Tips to better enjoy a toy?
Cleanliness- that is essential. The cleaner the toy is, even if it's new, go and clean it. Then you're going to enjoy it.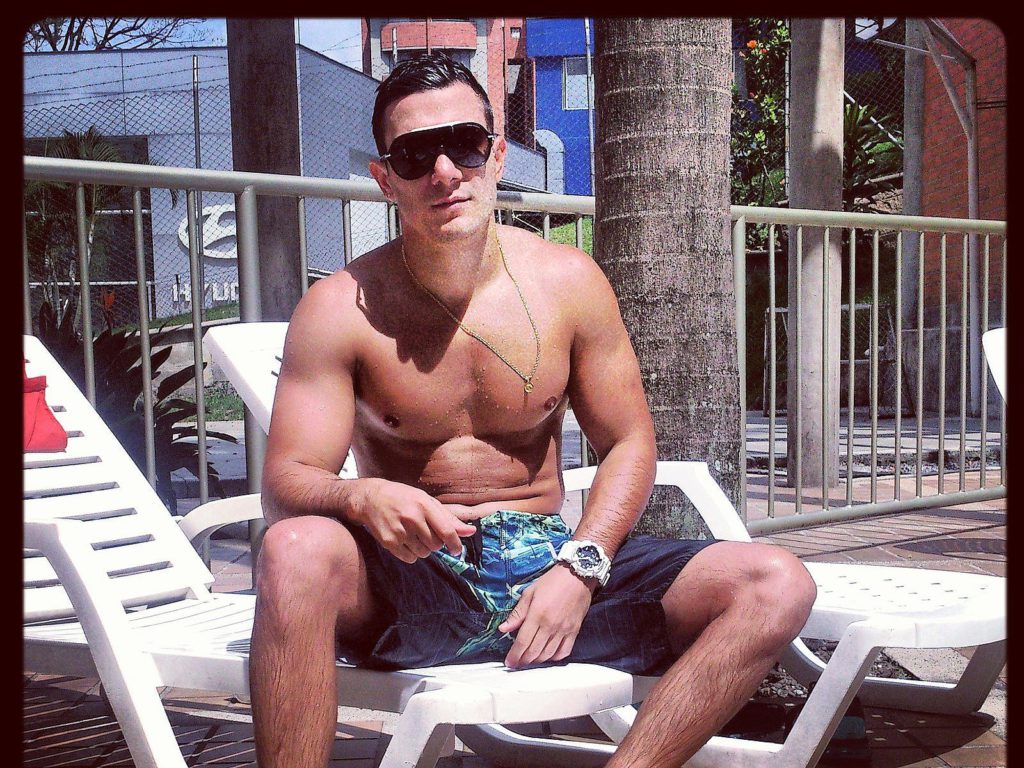 "That big black cock was fucking my ass slow and deep."
The best way to make you cum on camera?
Lately, it's been good masturbation with good oil, very hot, a few little caresses in my anus- that's the perfect masturbation.
Dick size preference?
Not too big, not too small. Let it be a normal size…and thick.
Give or receive oral?
Give.
How did you get so good at the art of seduction?
I don't know why they say that I know how to seduce (laughs). I sometimes stand in front of the camera with my cell phone. But I emphasize being yourself because if you are pretending on camera, after a while, you will forget who you were. So when the client sees that, he will not be the same and will go. On the other hand, if you are always the same, you will be a success.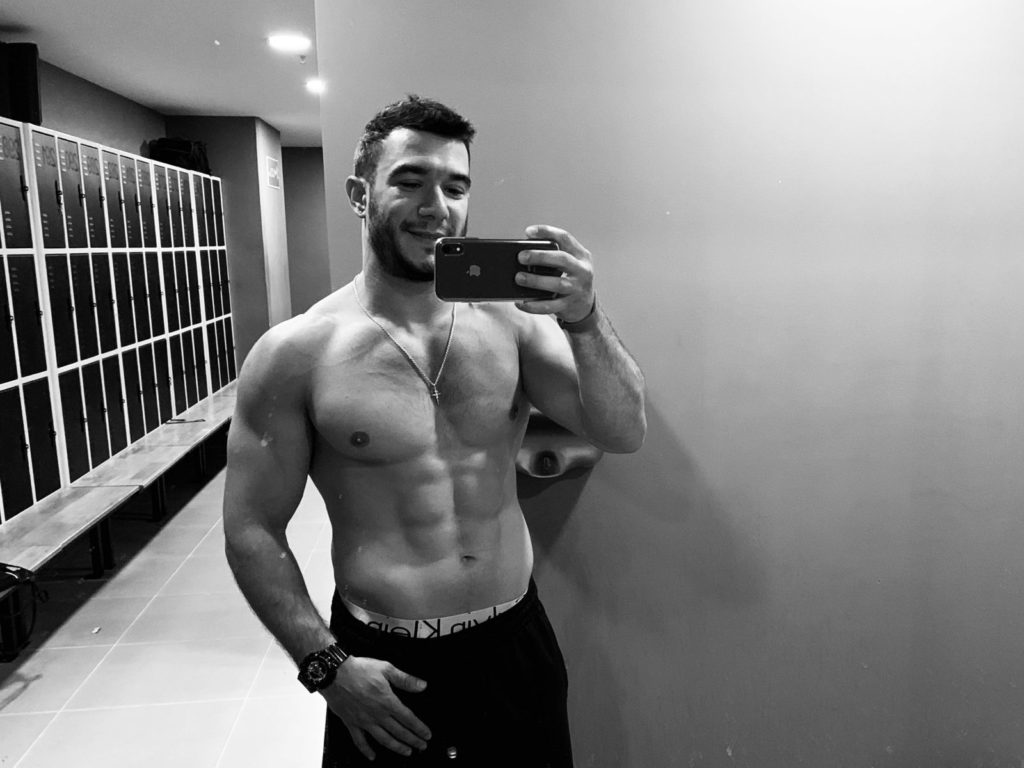 "I could see pre-cum dripping down the shaft…"
What fictional character or celebrity triggered your sexual awakening?
Let's see…when I was little, Thalia, I liked her a lot. As a man, I've always admired David Beckham. He seems like a great guy to me.
Tell us a funny story you've had while camming.
I thought it was very funny when a client entered my room with the name "small penis" and showed me his 'pity.' It was something tiny. But in the middle of wanting to serve him, I told him, "come on, we're going to masturbate that little penis and we're going to make him cum as he should," and he succeeded. And he was a very good client for a long time. He told me, "only with you, only with you".
Where do you want to go on your next vacation?
My next vacation is already planned. I'm going to the lost city Santa Marta.
Best country to visit?
The United States is my favorite country.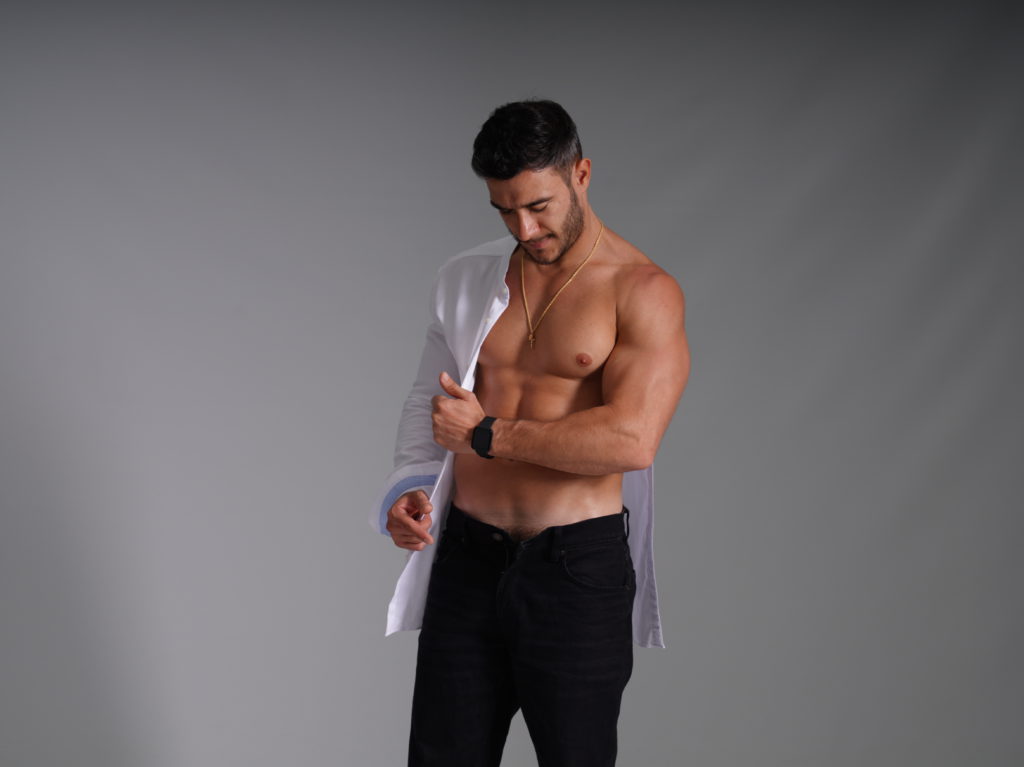 "Lick me clean!"
How many days a week do you exercise?
Sometimes every day. I train in the gym for six months. I go out and exercise outside in the street. I really like calisthenics. Now I'm walking a lot, walking with my dog, ​​and I do three or four kilometers. I like to stay active all day.
What are your best training tips?
Eat what you need and train like a Saiyan (laughs).
Favorite place for your guy to cum?
The chest.
Favorite sexual position?
Doggy. A classic.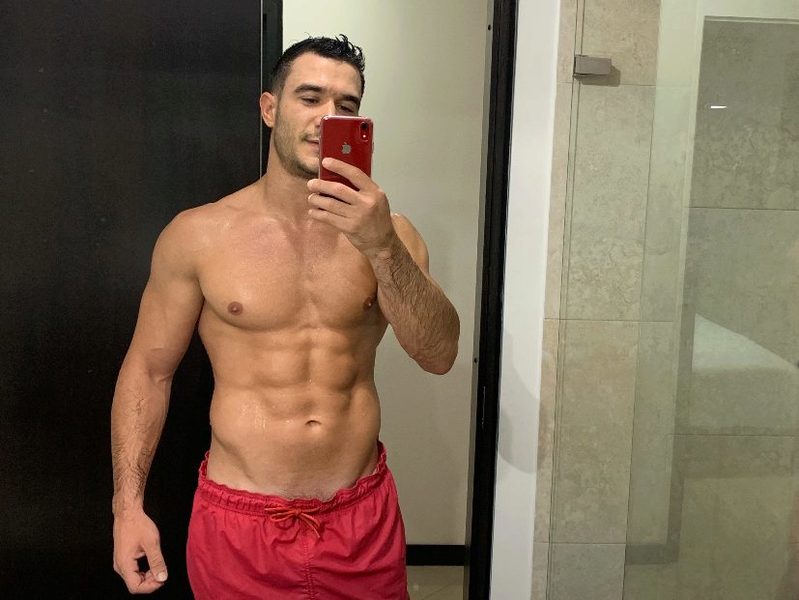 "I cried out as he fucked me hard."
Favorite place to be kissed?
My neck and my penis.
Favorite role-play scenario to act out?
I love when a good nurse arrives. I like being the wounded one (laughs).
What kind of underwear is your favorite?
I really like the classic Calvin Klein boxers- white, gray, or black.
Favorite type of porn to watch?
I love watching gay porn.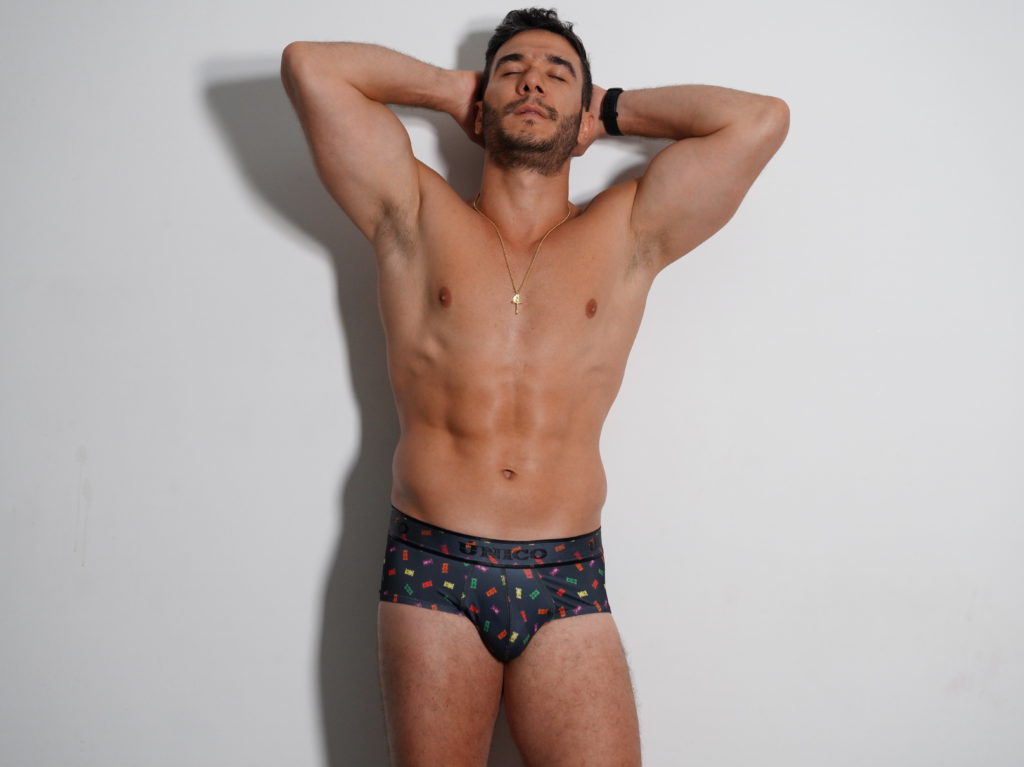 "I wrapped my lips around his dripping dick and he tasted so damn good!"
Favorite ice cream flavor?
Chocolate!
Favorite movie?
Face/Off. The one with John Travolta and Nicolas Cage, who switch faces, that's a good movie.
Favorite Disney character?
I don't know if Bugs Bunny is from Disney…but if not, then Mickey Mouse and Donald Duck.
Favorite alcoholic drink?
A good scotch, always.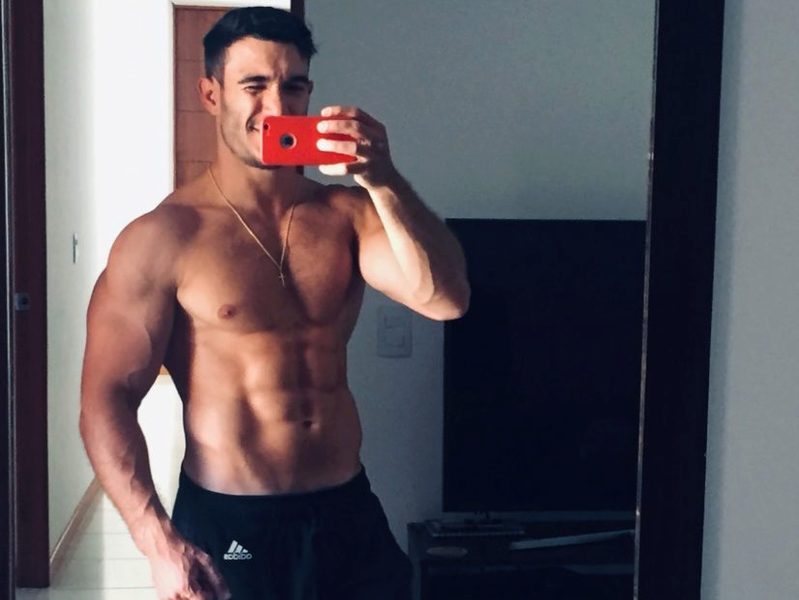 "That tight hole of mine was getting him really worked up!"
Favorite superhero?
Batman!
Favorite word?
"Enhance"
Favorite body part to exercise?
I love shoulders.
What is the car of your dreams?
A black Lamborghini Murcielago.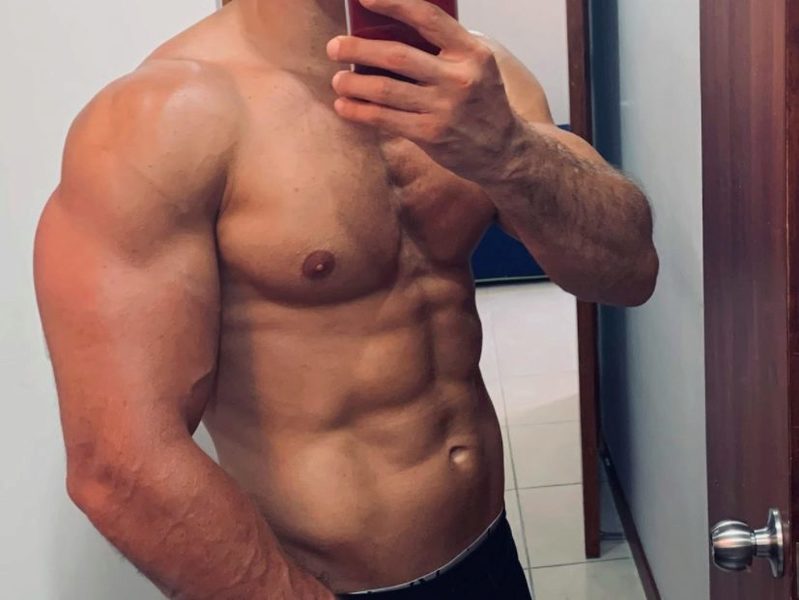 "It felt so good having him in me."
Would you rather stay home and watch Netflix or go to a club?
When I was younger, I preferred to go to the club. During these moments of my life, I prefer to stay in watching Netflix.
Who is your favorite celebrity?
Right now, my favorite is Leonel Andrés Messi.
What does a perfect date look like to you?
A perfect date is when we go to dinner because it lends itself to everything and we will know how the atmosphere is in everything. So after a good dinner, wonders can happen or things just run out (laughs).
What is your spirit animal?
The lion.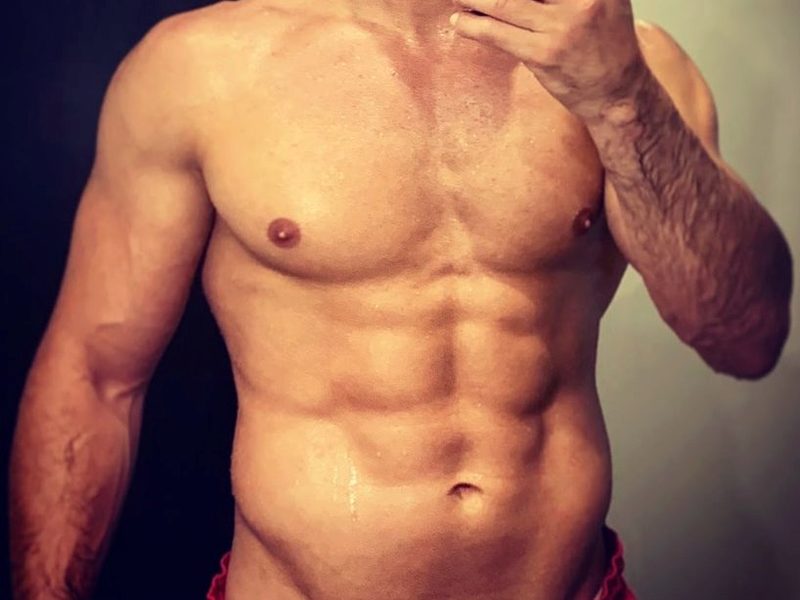 "Let's get this little fuck party started!"
If you could have a superpower, what would it be?
(laughs) I want to fly.
Who is your biggest role model?
Cristiano Ronaldo.
Is there anything else you would like to tell your fans?
That they come and visit me and that they get to know me more!