"Let me dominate you and worship this body."
Diego Foster has been on RandyBlueLive for nearly one year. This guy is smokin' hot. With his handsome face, gorgeous hair, and ripped muscles, this hottie has soared his way to the top of gay cams.
But what is it about Diego that makes him more than just pretty eye candy? Well, he's 33 and has the body of a movie star. It's not every day we come across a stud on live gay porn who's a muscle god in his 30s. For those who are no longer 22, we all know tricky it is to keep up with a consistent workout routine. But to Diego, age is just a number and he works hard to keep his body intact.
In an exclusive interview with Diego, he talked about how he remains shredded in his 30s. He also discussed his one-year anniversary (August 8th!), how customers can communicate with him for an X-rated show, and what he loves about being a cam star. One year on live gay porn and this guy is only getting started.
Read on for the full interview and be sure to check out Diego on Randy Blue Live!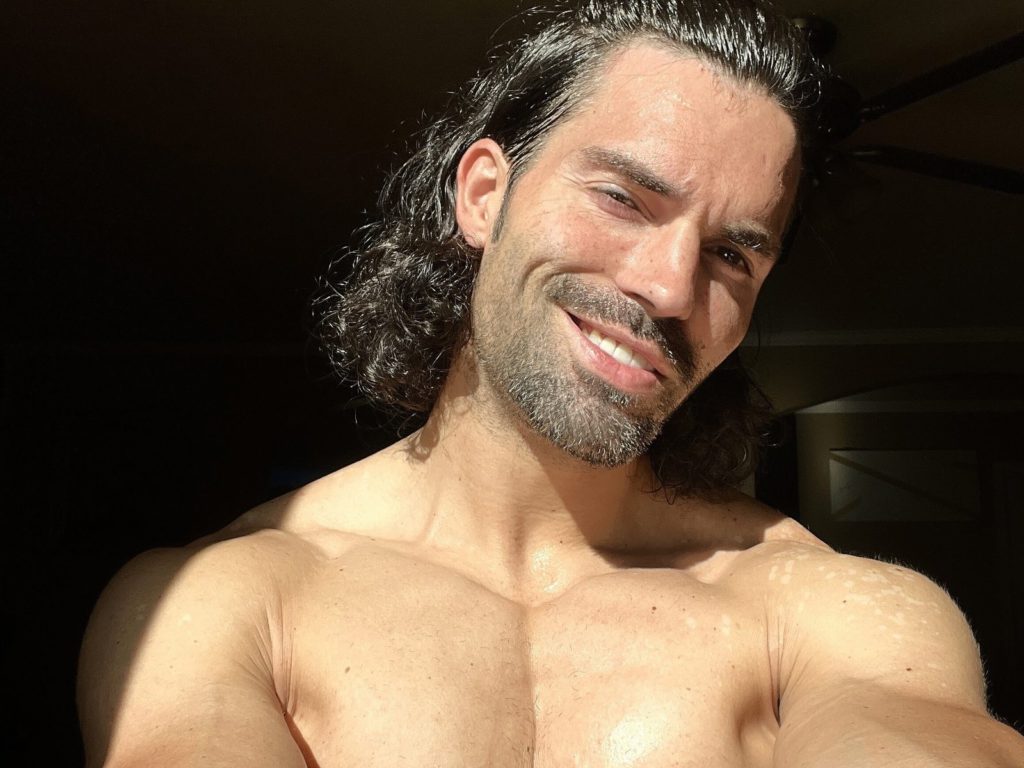 Why did you decide to be a webcam model?
It really just fell into my lap when I moved to Los Angeles when I was 18. I met a photographer who made my portfolio and got me into an agency. I enjoyed the art of it and also getting paid for something I already loved to do.
Your one-year anniversary with us is coming up soon. Any special plans?
Would love to take a trip to Europe for my first time.
What's the best anniversary present a customer can give you?
The tips to get me a ticket to Europe would be lovely.
What tips would you give to men in their 30s who want to stay ripped like you?
Stay consistent. Intermittent fasting is also a cheat code I live by.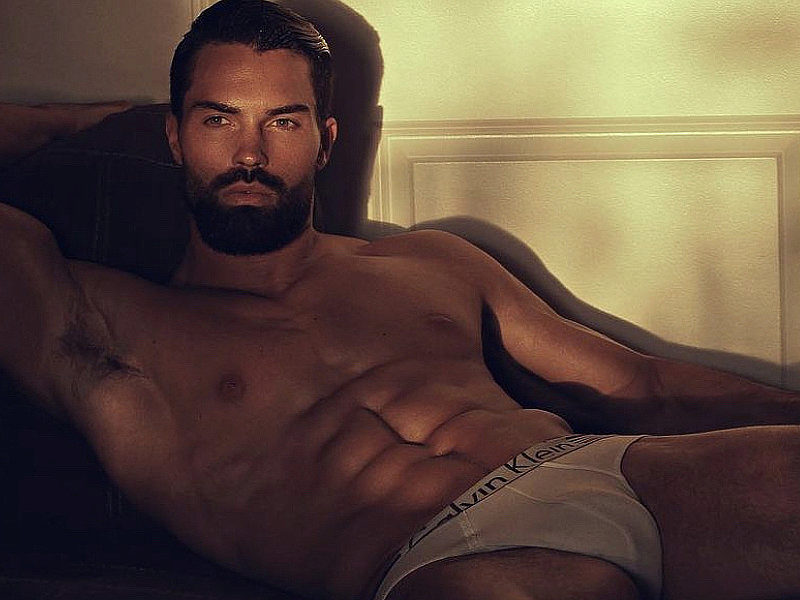 What does your workout routine consist of?
Ab workout and cardio right when I wake up. I lift weights in the afternoon. Usually split muscle groups. Chest/tricep-back/biceps-legs-arms.
Best way for a customer to break the ice with you?
Just say hello and start a conversation. Comedy is also a good way to start.
What do customers usually notice about you first?
My long hair.
What were you like before camming?
I was about the same. I've always had a very open and honest personality.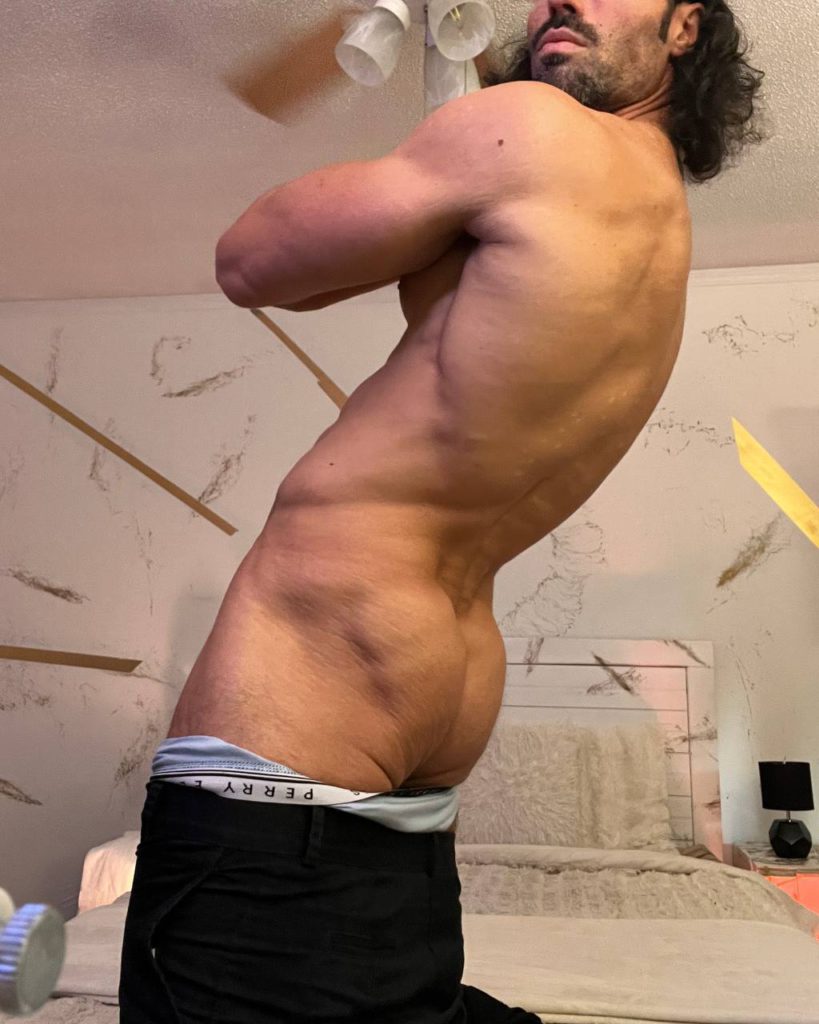 What do you love most about being a cam model?
Meeting new people and working from home. Also, making real long-term connections with people over time on the site.
Favorite summer activity?
Live outdoor music.
How do you like to cool off when it gets hot?
A nice long shower.
If I weren't camming, I would be ________
An architect.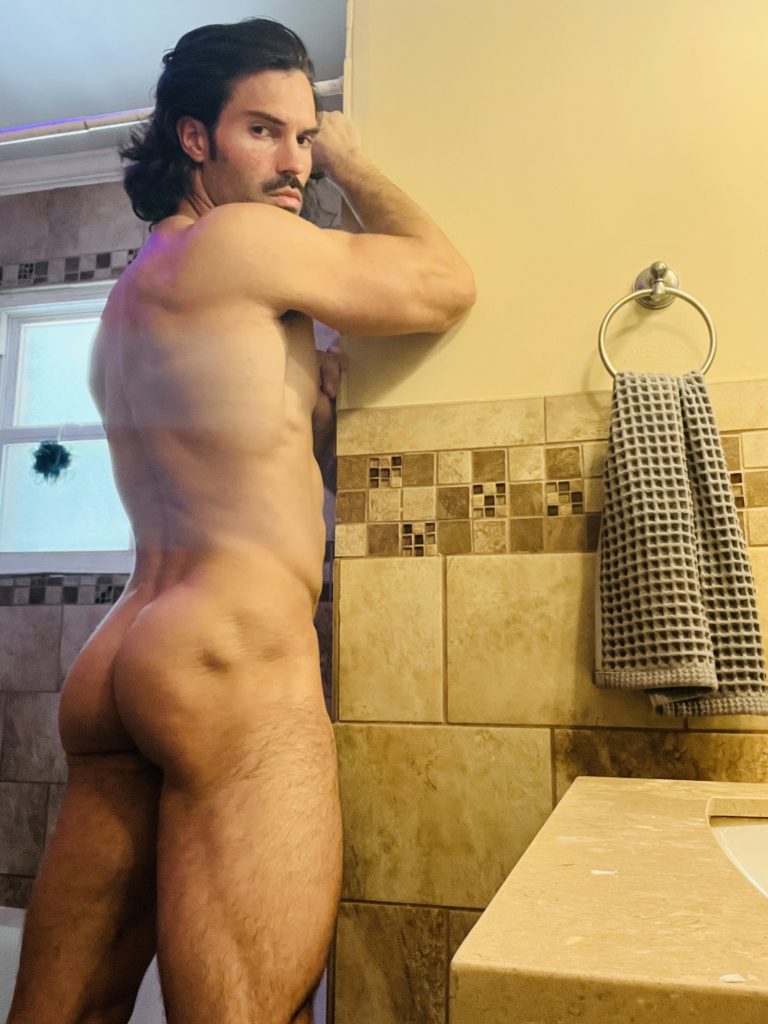 Where do you hope to be five years from now?
Hope to be very established on Flirt and do it full-time. Also, to have a beautiful house and garden.
What is the best way to make you laugh?
Make fun of me.
Craziest place you have had sex?
Hallway of a hotel in Vegas on New Year's Eve.
How often do you cum when you're not on camera?
Never. Maybe once a week but usually not at all.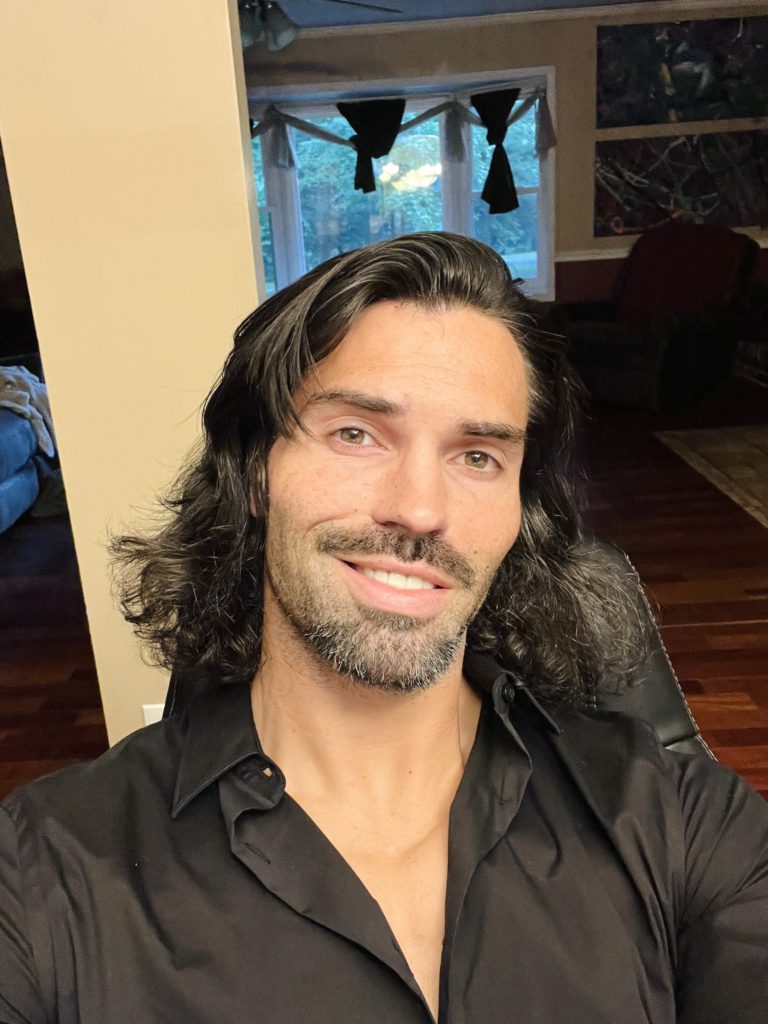 Best way to make you cum on cam?
Give me compliments.
Do you follow a specific diet?
I just eat very clean and cook all my own food.
Favorite fetishes?
Massages.
Favorite sex position?
Doggy style.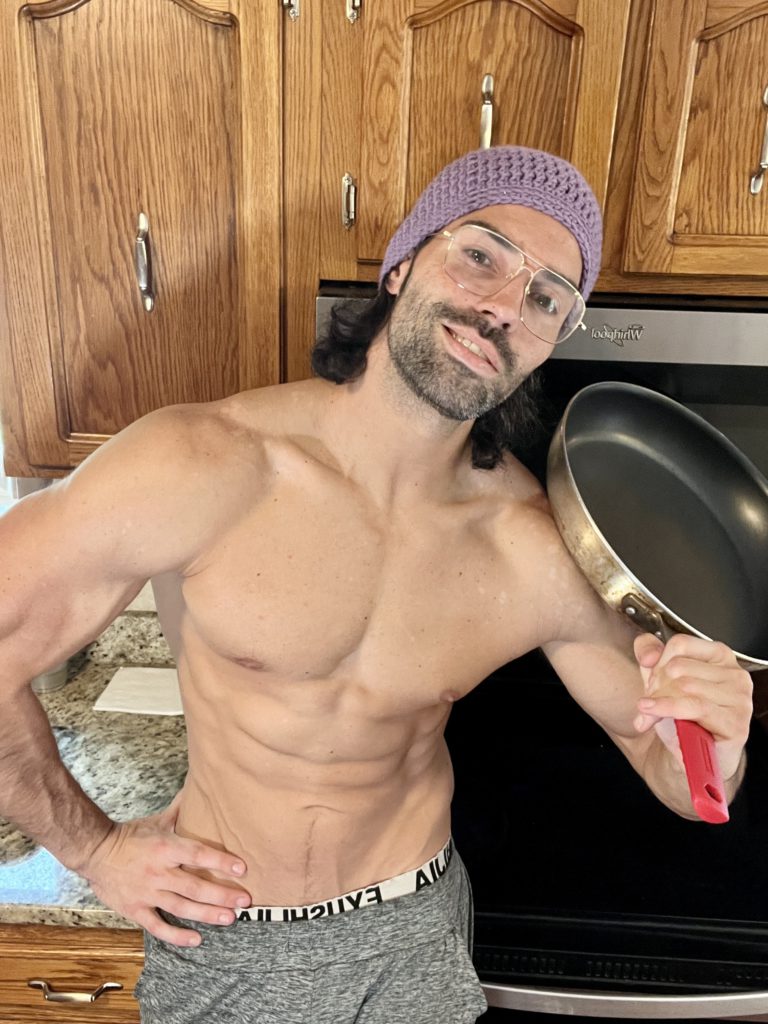 Favorite hobbies?
Painting, working out, and hanging out with my puppy Wally.
What's an unusual skill you have?
I can lick the bottom of my foot.
What country has the wildest customers?
Europe.
What tips would you suggest for someone else who wants to be a cam superstar?
Be online consistently and make a schedule for yourself and stick to it. Take this seriously.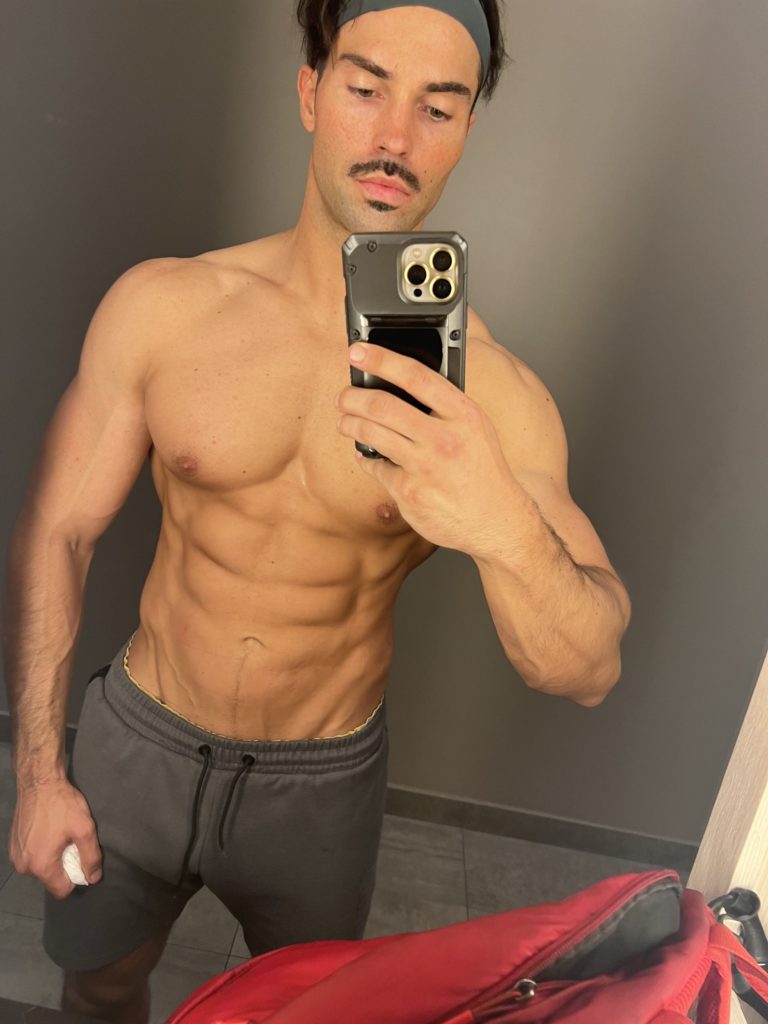 What is your favorite length of show?
1-2 hours.
Outfit that gets the most responses when you wear it on cam?
Button-down black shirt.
What is the first thing that goes through your mind when you're about to start camming?
Deep breath, good or bad. I'm doing this for the time I've agreed on.
What is the weirdest thing a customer has asked you to do?
Chew gum for 20 minutes and make bubbles.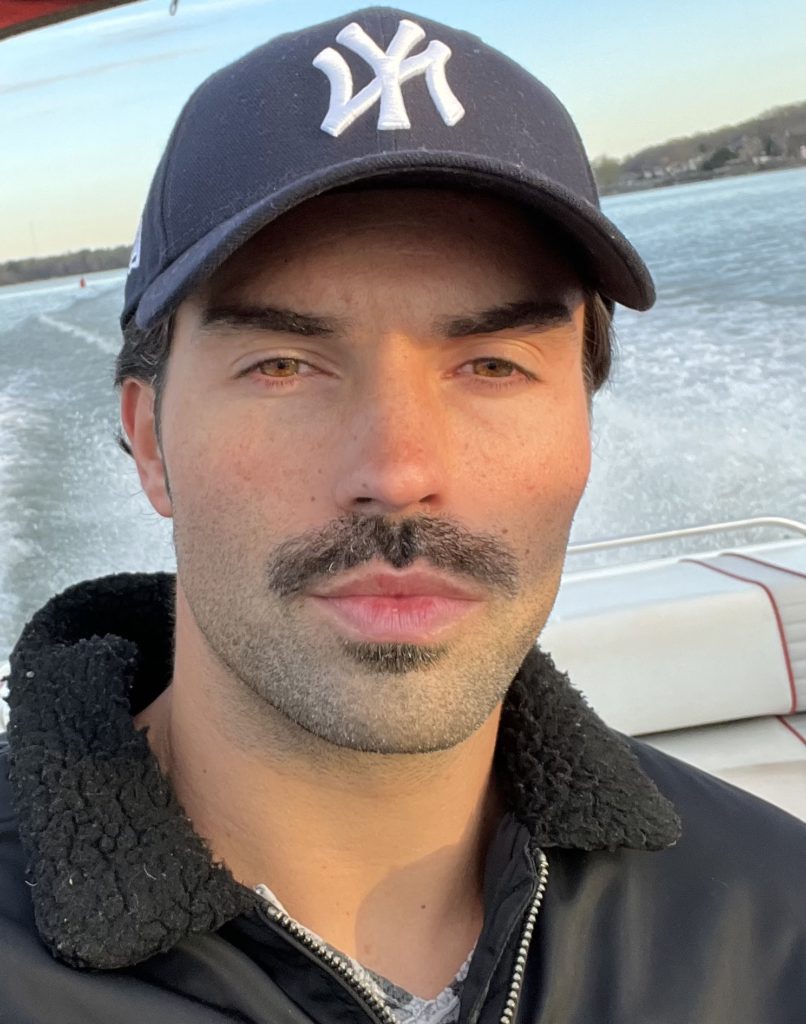 Biggest turnoff a customer can do?
Name-calling to get a reaction.
What is something naughty you've always wanted to do outdoors?
Sex on the beach.
What are you proudest of?
My heart besides people trying to break it. I've maintained my heart's pure joy for life and love.
What customer trait turns you on the most?
When they're kind and not in a rush.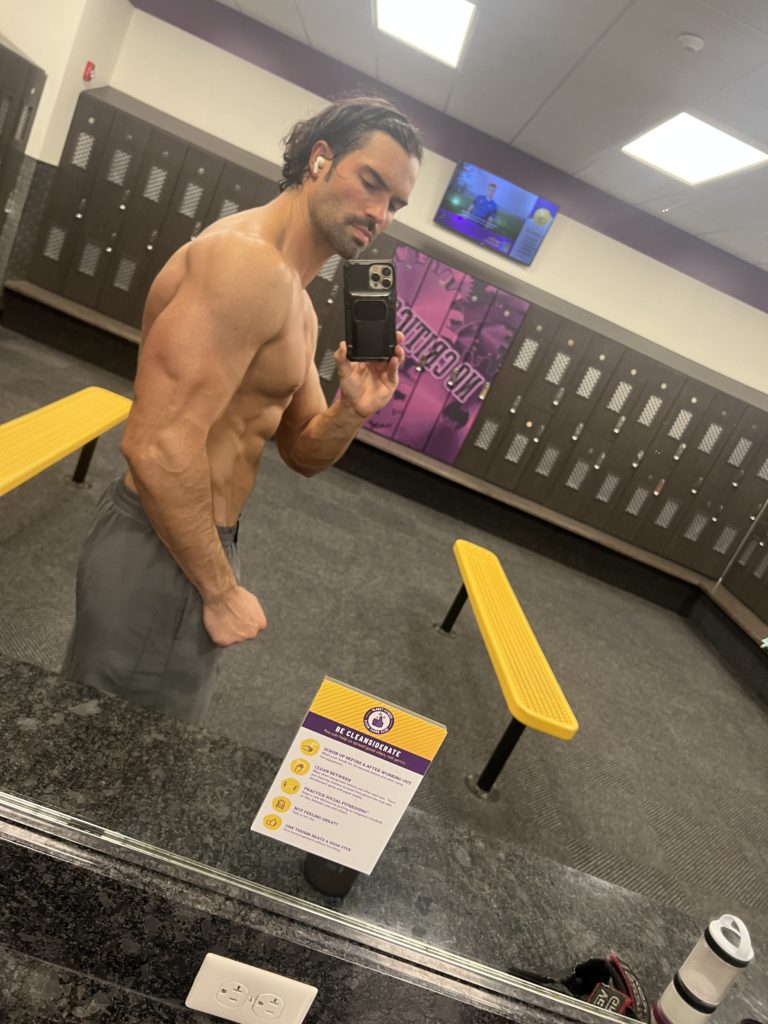 What is the highest number of orgasms you've had in one session?
2.
What is your sexiest feature?
My lips.
Ever masturbated in a public place?
Yes, in my car in a parking lot.
Top or bottom?
Top.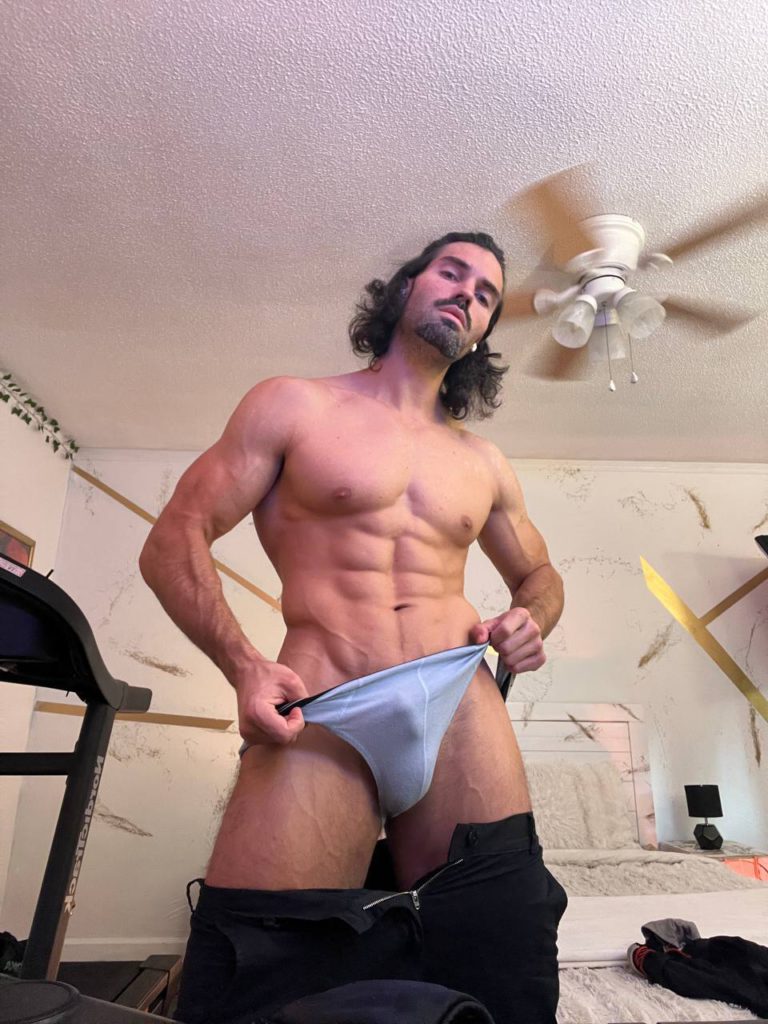 Best blowjob tips?
Take your time and make eye contact.
How many days per week do you work out?
6.
What are your best workout tips?
4 sets 10-12 reps- slow and controlled movements.
Favorite spot to be kissed?
Mouth.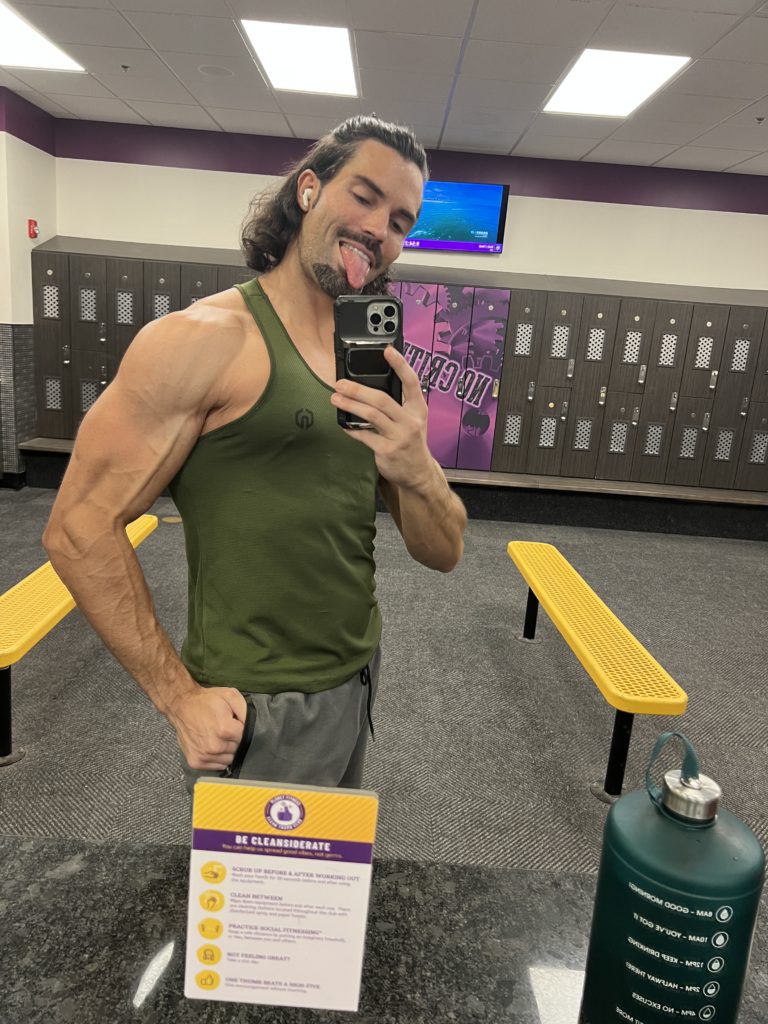 Favorite role-play scenarios to act out?
Father/stepson.
Favorite kind of underwear?
Calvin Klein.
Favorite kind of porn to watch?
Threesomes.
Favorite ice cream flavor?
Moose tracks.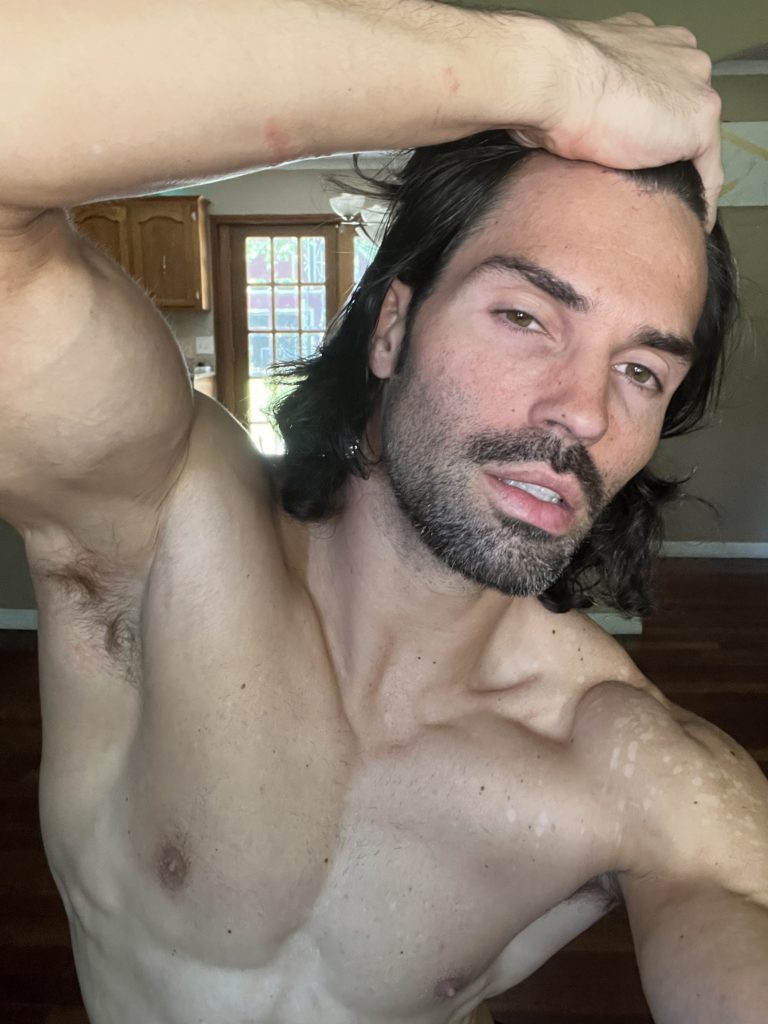 Favorite movie?
Big Fish.
Favorite superhero?
Superman.
Favorite swear word?
Fuck.